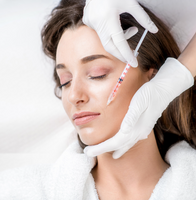 Why Choose Us?
We are a dedicated aesthetics & beauty clinic in Shropshire offering a wide range of gender inclusive treatments to our clientele in a tailored, designed environment.
Providing dedicated and perfectly tuned treatments for each client, ensuring that when you visit you feel pampered, cared for and always leave looking and feeling your best.
Everything we do is to support our clients looking and feeling great both inside and out and is coupled with tons of industry experience.
We DO the job as well as LOVE the job.
You will find us in the small Shropshire town of Ellesmere easily accessible from the North West, Wales and the Midlands, and we have the convenience of everything you need - fully qualified - under one roof.
For us It is genuinely 'All About You'
MAKE A BOOKING
Our Expertise
We're a team of passionate, experienced professionals including a fully qualified aesthetic practitioner, hairdressers including colour specialists, nail technicians and sports therapist ... we have you covered ! 
We focus on contemporary and effective treatments & always on high standards.
Our team is big enough to deliver and small enough to care.
All Your Needs
Our extensive list of treatments caters to men & women from all walks of life, from full-time mums and busy workers through to students who all have one thing in common - want to look their best.
Check out our extensive treatments
See Treatments
Range of Services
Our clinic offers a wide range of services to clients with an extensive range of treatments, services and products on offer. You can even buy products that we have put together especially for aftercare and wellbeing in-salon!
Download Price List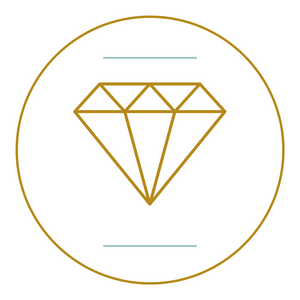 It's all about you!
When clients are delighted, so are we. It is our mission as therapists & creatives to bring your beauty to the fore, emphasising your features and bringing out the best you. We also like to make sure you know what your getting so we do try and educate as much as possible to!
Read Our Blog
We are constantly carrying out research in the current beauty market, including your feedback, enabling us to provide the most up to date technology and skills when it comes to aesthetics, skincare, hair and nail trends alongside quality products to buy in-salon that empower us to provide a superior beauty and healthcare experience.
Aesthetics Beauty & Wellbeing
Feeling good and looking good are are one of the most most important human connections. Self-care is vital to our health and well being. Our clinic practitioners & beauty therapists understand every facet of how to help you look good and feel good at every stage of your life. We are here to provide expert advice and recommendations on a range of beauty treatments to support skin concerns and help hold back the hands of time.
Hair - Colours, Cuts & Extensions
From a humble trim to a complete transformation we can help you to achieve the hair of your dreams. With our expert advice we will show you how to make the absolute most of your own hair or provide the highest quality hair extensions to create what nature couldn't.
Our only aim is to see your confidence soar.
Nails - Acrylic, Gels & Nail Art
Our master Nail Tech's can create the most beautiful, individual nails - Strong, long lasting and totally show stopping. If you prefer something shorter and more sedate we can do that to !
Whatever your personality we can give you nails to match.
Carine's experience really shows through in the therapy room ..her skills are beyond wow !

Sue Watkins
Loved my experience with All About You - great surroundings and excellent knowledge. Will be back for more !

Angie Marshall
Super Professional and high quality treatments - better than most I've had in the past.

Ellie Stevens